Municipal engineering, civil engineering and urban development
Street construction, extension and repair
Avizo Consulting has been involved in urban infrastructure construction projects for almost thirty years.
Whether for :
Changing water and sewer lines, guardrails and surfacing on a local street
Correcting a dangerous curve or intersection
Rehabbing of boulevard infrastructures, including the aqueduct, stormwater and sanitary sewers, asphalt and urban lighting, taking into account other buried infrastructures such as natural gas lines.
You can count on the expertise of our specialists in municipal engineering, civil engineering and urban development.
The professionals at Avizo Consultiong are always improving network functionality, user safety and harmonizing a project with its natural and anthropogenic environment.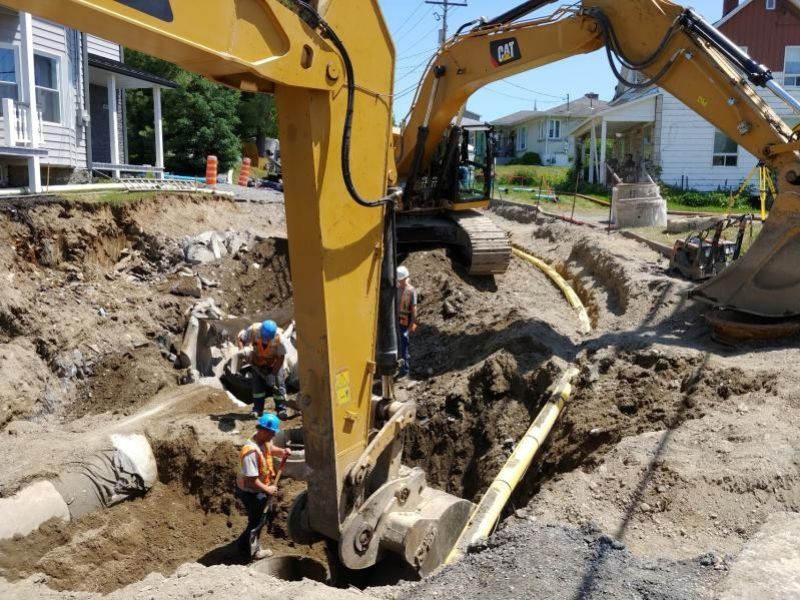 Road infrastructures
The wear and tear of time, bad weather, freezing and thawing cycles degrade road infrastructure.
Avizo Consulting's professionals specializing in municipal engineering, civil engineering and urban development can help you:
Preliminary study and cost-benefit analysis for repair or reconstruction
Cost-benefit analysis of the different solutions available: complete reconstruction, surface retreatment, planing and spraying, etc.
Drafting of tender documents
File analysis
Design of plans and specifications
Design of erosion and sediment control plans
Road construction site supervision
Quality control of aggregate, bituminous concrete and cement concrete materials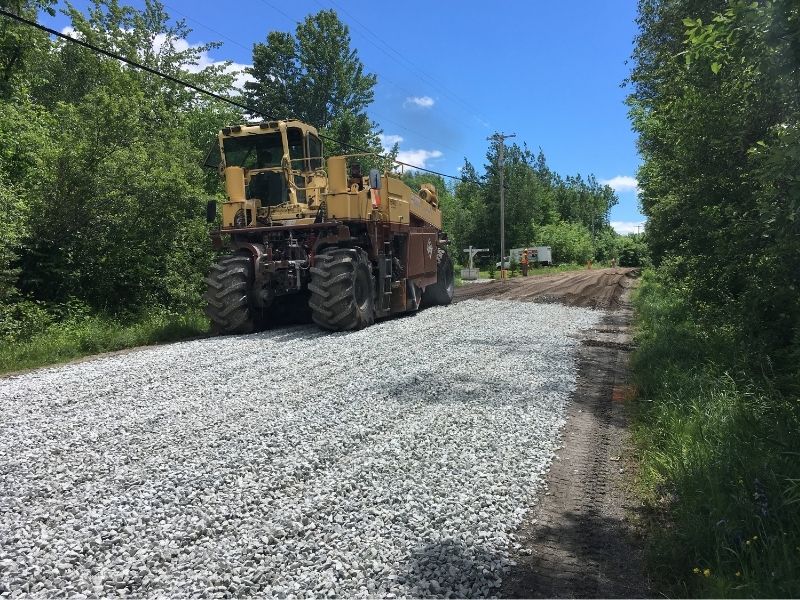 Geotechnical study and road foundation
The state of road infrastructure is a major issue for all cities and municipalities in Quebec. More than ever, it is essential that the completion of local infrastructure works be preceded by planning stages.
Our municipal engineering and urban development professionals intervene, using the appropriate methodologies, in this type of mandate by optimizing investments in order to obtain the best results.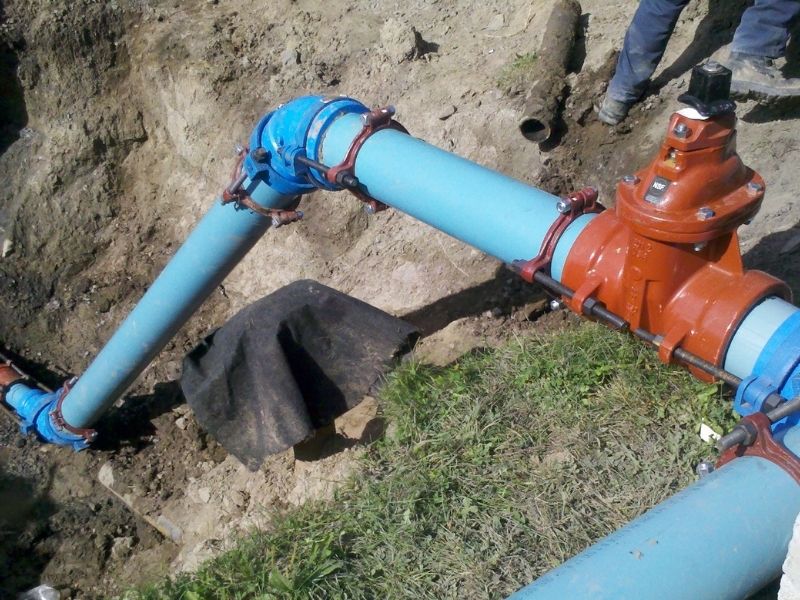 Rehabilitation of drinking water, rainwater and wastewater infrastructure
Buried municipal infrastructure such as the aqueduct and the sanitary and stormwater sewers, like all other infrastructure in cities and municipalities in Quebec, needs upkeep and maintenance.
Since municipal budgets must respect taxpayers' ability to pay, this must be done methodically.
Preliminary studies and assessment of the state of the infrastructures
The preliminary study of your works can include taking readings, geotechnical and hydraulic studies. The assessment of the state of the infrastructures, in accordance with the guidelines of the ministère des Affaires municipales et de l'Habitation (MAMH), will make it possible to estimate the costs of the work and to complete a program for the management of municipal assets and an infrastructure intervention plan.
Tender management
Once you have obtained financial assistance, our professionals will be able to assist you with the preparation of tender documents. They are used to managing large-scale tenders. If you need assistance evaluating bids, you can count on our seasoned experts.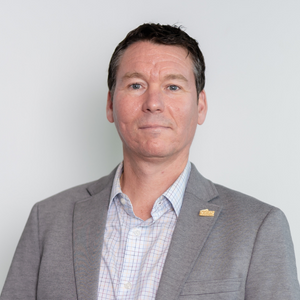 Alan Harrer
Strategic and organizational leader
Mr. Alan Harrer has a master's degree in construction management as well as a bachelor's degree in civil engineering obtained in 1996. Mr. Harrer has worked in the field of municipal infrastructures and road construction for 16 years. A member in good standing of the Ordre des ingénieurs du Québec, he has participated in the various stages of numerous projects, from the pre-project study to site supervision. His professional background has allowed him to acquire good knowledge of the various road design standards. His experience in the field in site supervision, in addition to his notorious experience in the design and implementation of road infrastructure projects, make him an important resource for the realization of large-scale multidisciplinary civil engineering projects.
Municipal engineering, civil engineering and urban development
Send us your calls for tenders in municipal engineering, civil engineering and urban development. Our professionals serve the commercial, industrial and municipal sectors.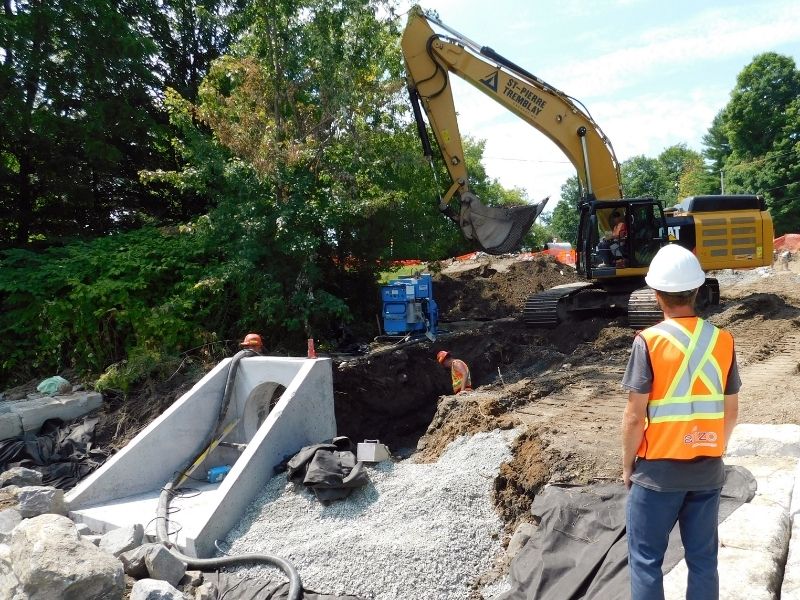 Infrastructure repair and site supervision
Our engineers also respond to several calls for tenders for the design and sizing of drinking water and wastewater infrastructure such as pipes, pumping stations, reservoirs and other water infrastructure.
You can count on our specialists to monitor the repair or upgrade of your drinking water, rainwater and wastewater infrastructures.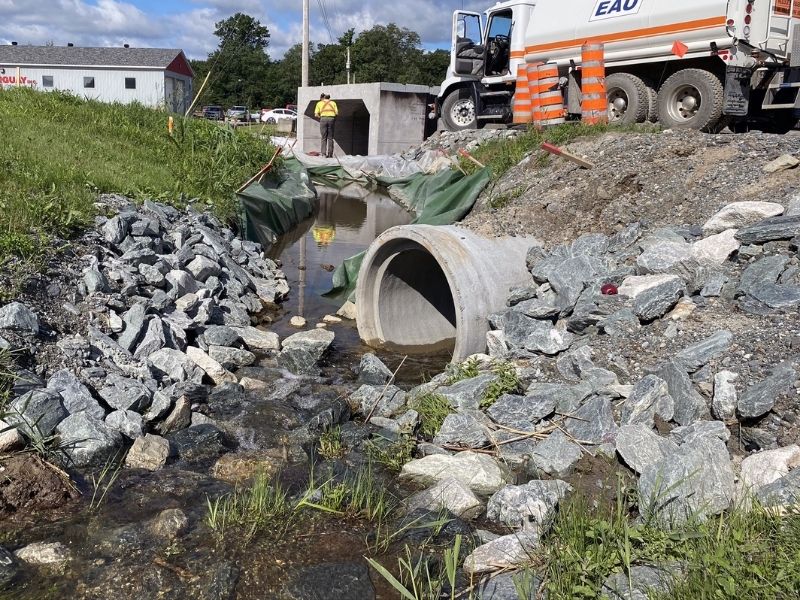 Drainage and stormwater management
By the selection and adequate sizing of stormwater management structures through:
Hydrological studies, which make it possible to determine the intensity, duration and frequency of precipitation in the watershed concerned.
Hydraulic studies, which allow the design and optimal sizing of culverts and gutters, catch basins, retention basins, infiltration chambers, other stormwater management works, storm sewer networks and the analysis of the receiving capability of the environment.
The professionals at Avizo Consulting can help you improve road drainage and the resilience of other urban infrastructure.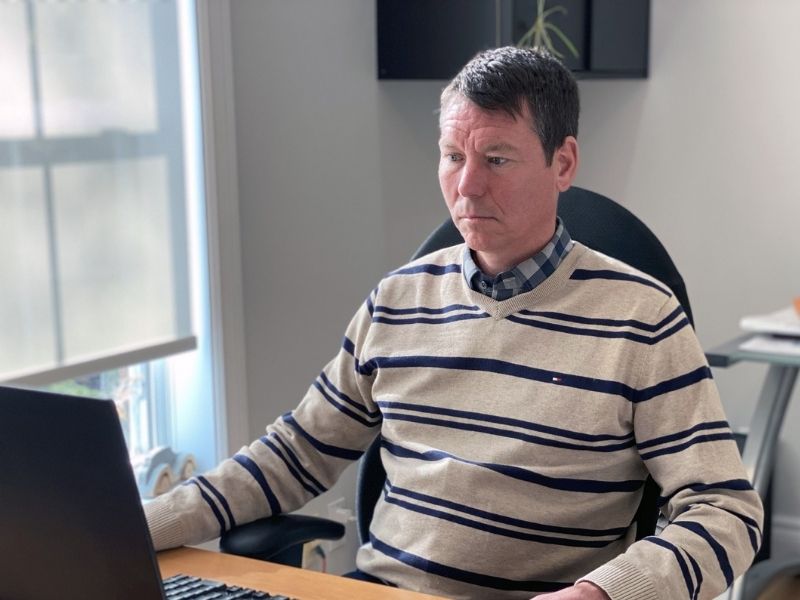 Municipal asset management programs and infrastructure response plan
Creating a solid infrastructure intervention plan adapted to your reality can be a major challenge. You can count on the specialists at Avizo Consulting to guide you with that delicate task.
Our approach is based on expertise gained from hundreds of projects over nearly 30 years.
Information gathering and inventory of water, storm and sanitary sewer and road networks
Assessment of the state of infrastructures according to the criteria of the MAMH
Analysis of pipe inspection results
Visual inspection of road conditions
Recommendation of priority and desirable interventions
Preliminary cost estimate
Drafting of the report to be presented to the MAMH
Drafting of a five-year implementation plan in collaboration with you.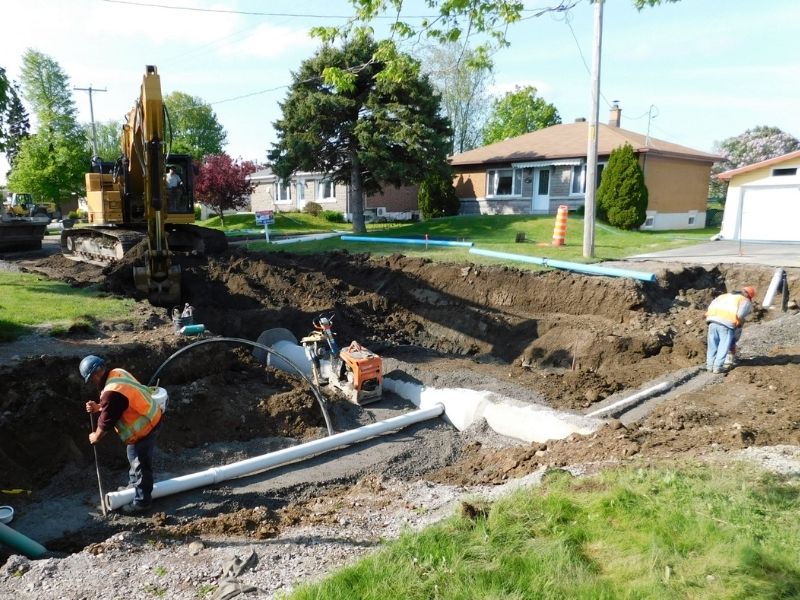 Urban planning and real estate development
Avizo Consulting supports real estate developers in their various infrastructure construction or repair projects.
Whether it is street opening projects with or without service, well development with or without treatment or wastewater treatment plants, you can count on our seasoned professionals.
Our team will be present with you at every stages of your project, from the preliminary study to site supervision and the delivery of the infrastructures.
The members of our teams are committed to offering you only optimal solutions adapted to your needs.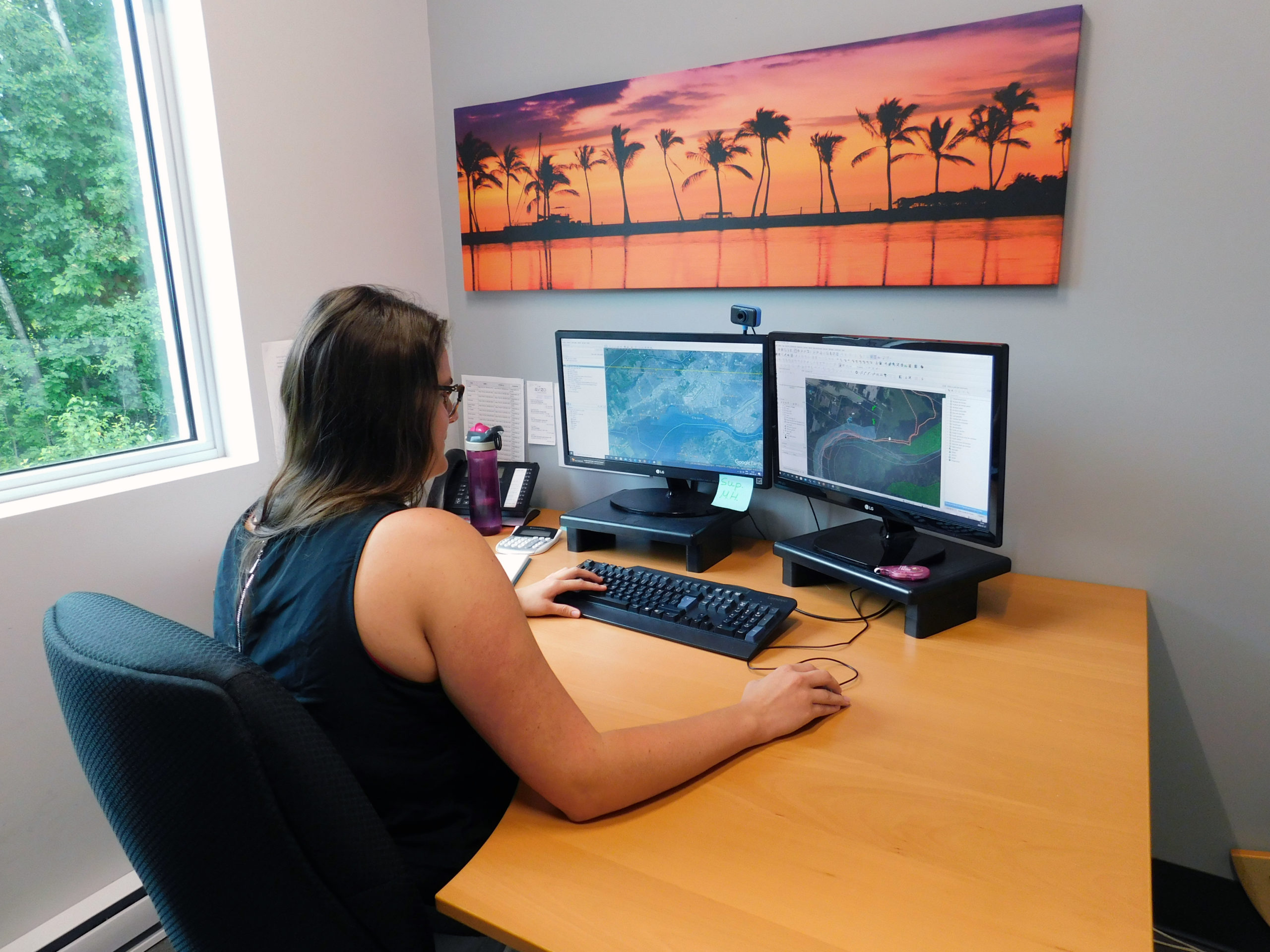 Compliance with urban planning regulations
Have your project checked for compliance with the town planning regulations in force in your locality.
Your city or town's zoning bylaw defines:
Proper use of land
The authorized location of buildings and other constructions
The size of the buildings that can be built there
The role and function that can be given to buildings.
If the type of use you wish to make of your buildings or your land is not authorized by the zoning by-law, you will have to apply for a rezoning.
Our team can help you with this procedure.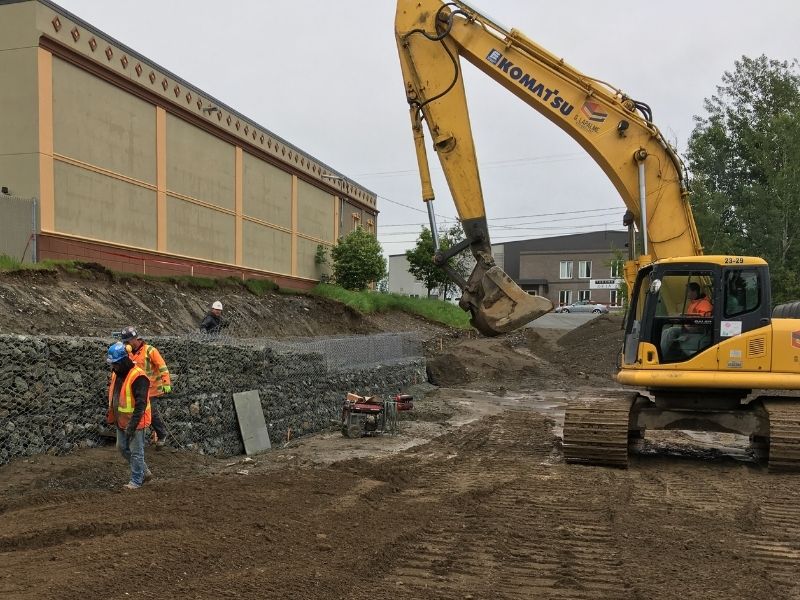 Parking lots development
The development of parking lots requires consideration of several aspects:
Rainwater management
Optimization of available space
Traffic at entrances and exits
Traffic inside the parking area
Signaling
Lighting
The safety of pedestrians and other users
Accessibility to different clienteles.
From plans and specifications to site supervision of your parking lot, our specialists in the field will be able to assist you.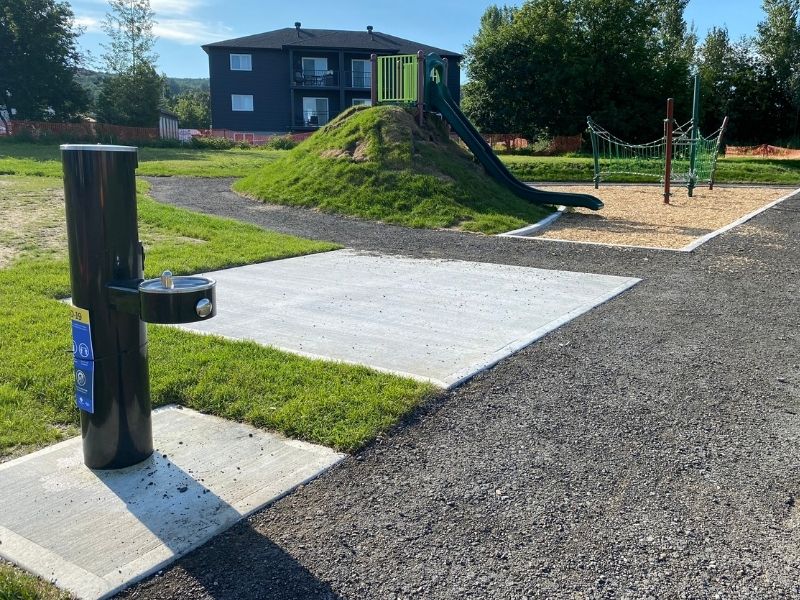 Development of municipal parks and green spaces
The professionals at Avizo Consulting have been involved in all kinds of park and green space development projects.
Our specialists will guide you from the analysis of the gaps between the offer and the needs to the supervision of the construction site.
We can assist you with upgrading or creating new:
Neighborhood parks
Municipal parks
Schools parks
Public parks
Our experts are adept at area planning and will be able to assist you with your decisions related to sports, play and relaxation equipment.
Improve the quality of life of your taxpayers with the municipal park development specialists at Avizo Consulting.
Recent projects
Du Séminaire street was in poor condition when Avizo Consulting arrived to begin working on its restoration. For a distance of 1.2 km, water, sanitary sewer and storm sewer were excavated and replaced with new lines. Du Séminaire street is...

The environment professionals of Avizo Consulting have worked on a mandate with Quebec's ministère des Transports (MTQ). This mandate comprised multiple studies conducted for the extension of highway 410 in Sherbrooke and were a requirement in order to conform to...

The ministère des Transports du Québec (MTQ) has granted Avizo Consulting the supervision of two road construction sites in Estrie. The first involves repairing de Georgeville road (247) between Gendron road and Laroche boulevard in Magog. This road construction work...