Accuracy verification, calibration and repair of flow meters and flow measurement systems
Have your flow meters and flow measurement systems checked for accuracy, calibrated or repaired
Avizo Consulting has developed, over the years, various methods to verify the accuracy of most flow measurement systems. You can count on our specialists to ensure that your instruments and measuring devices give reliable results.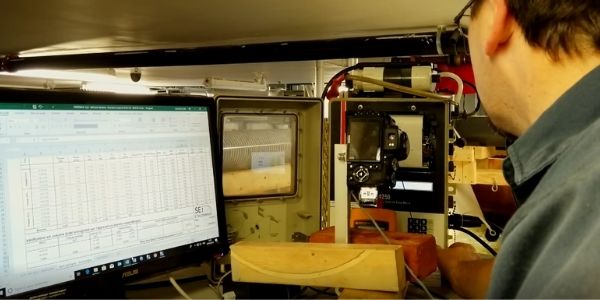 Accuracy verification of flow measurement systems
Avizo Consulting has developed, over the years, various methods to verify the accuracy of most flow measurement systems. Thanks to its experienced staff, its rigorous protocols and its state-of-the-art equipment, Avizo Consulting is able to offer, for each situation, simple and affordable methods that meet regulatory requirements and those of Cahier 7 — Méthode de mesure de débit du Guide d'échantillonnage à des fins d'analyse environnementale of the ministère de l'Environnement et de la Lutte contre les changements climatiques (MELCC).
Examples of flow measurement system that can be verified:
For open pipe:
Parshall Channels
trapezoidal channels
Triangular weirs.
For closed pipe:
Electromagnetic flowmeters
Turbidity meters
Orifice plates.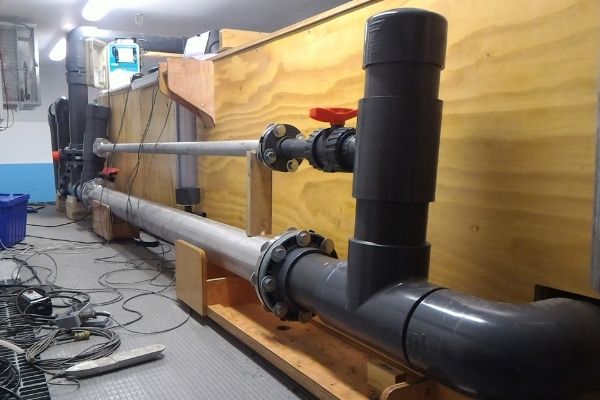 Verification of flow measurement systems on a test bench
Avizo Consulting has a unique volumetric test bench that is calibrated by an ISO 17025 accredited laboratory. This ensures traceability to international standards.
This test bench allows specialists to check whether your devices still meet the manufacturer's specifications.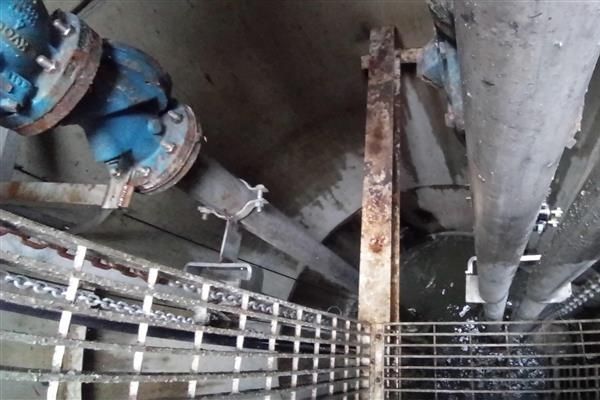 Checking the capacity of pumping stations
The verification of the pumping station ascertains their real pumping capacity (volumetric tests). It provides a reliable compilation of the volumes of water discharged when obtained with a running time totalizer and can allow faster detection and correction of wear and other pump problems.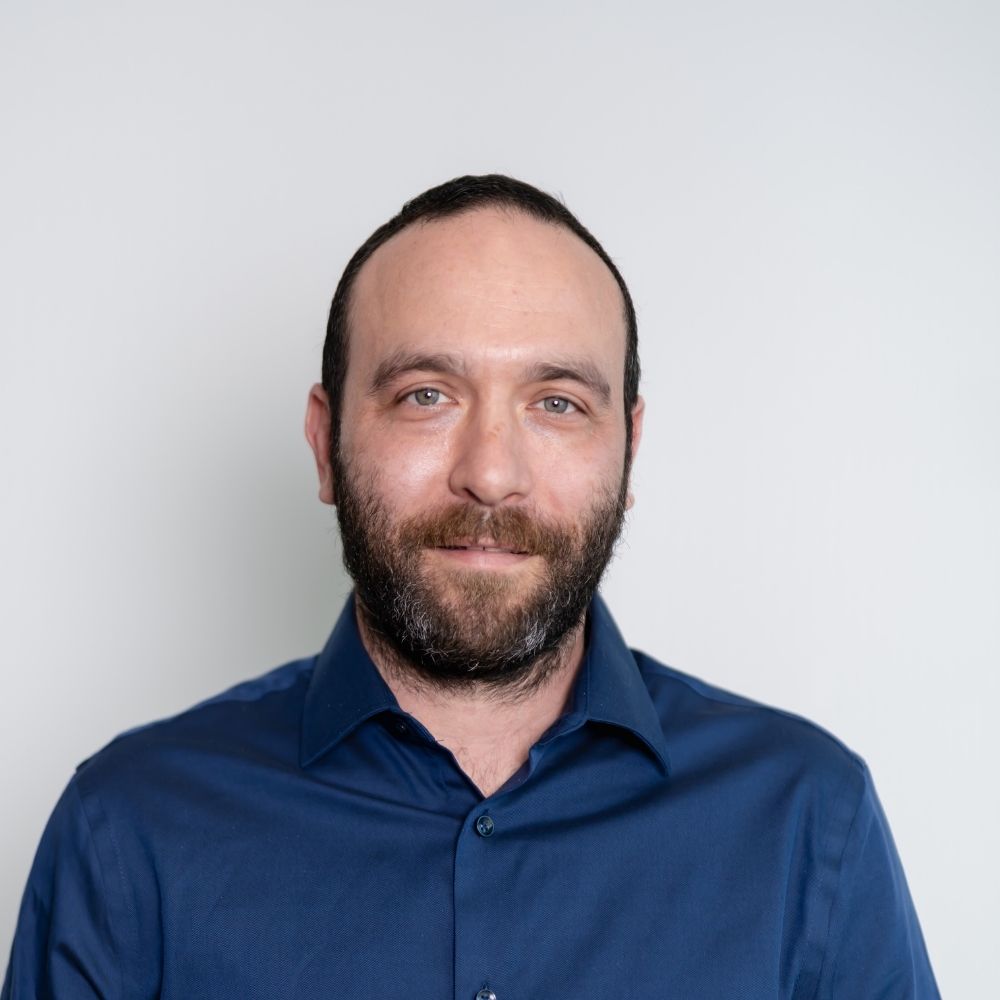 Karl Paulin
Team leader
Mr. Karl Paulin has worked at Avizo Consulting since 2009. After obtaining a bachelor's degree in mechanical engineering, he began his career in a company specializing in pulp and paper where he participated in the implementation of the ISO 14001 standard. He then developed an interest in the environment sector which led him to undertake, in continuing education, a degree in environmental management at Université de Sherbrooke which he successfully completed in 2010. He has carried out multiple measurement projects, the validation and installation of flow measurement elements, the characterization of drinking wtaer and wastewater. He is adept at calibrating pumping stations and checking flow meters and flow measurement systems.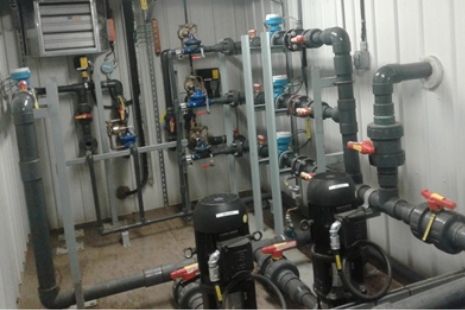 Calibration of flow regulator stations
Calibrating flow regulator stations ensures that the regulator performs as expected.
Regulations affecting municipalities
For drinking water:
The Stratégie québécoise d'économie d'eau potable (SQEEP) encourages the verification of the accuracy of flowmeters to find and reduce leaks.
The Règlement sur la déclaration des prélèvements d'eau requires users of more than 75 m³/day to demonstrate annually that their flow meters and every 3 years for other meters, are accurate to within 10% or better.
For wastewater:
The Règlement sur les ouvrages municipaux d'assainissement des eaux usées (ROMAEU) requires an annual verification of the accuracy of flow measurement systems and allows a maximum deviation of ± 15%.
Regulations affecting manufacturers
For water supply:
The Règlement sur la déclaration des prélèvements d'eau applies to any industrial establishment that consumes more than 75 m³/day, that is not connected to a municipal aqueduct network and that withdraws from a source of ground or surface water.
For effluent:
Any industrial establishment that has an attestation d'assainissement from the MELCC or a certificat d'autorisation under article 22 of the Loi sur la qualité de l'environnement (LQE) may have to carry out an annual validation of its flow measurement system.
The pulp and paper industry and mining industries are subjected to provincial and federal regulations that require annual validation of their effluent flow measurement systems.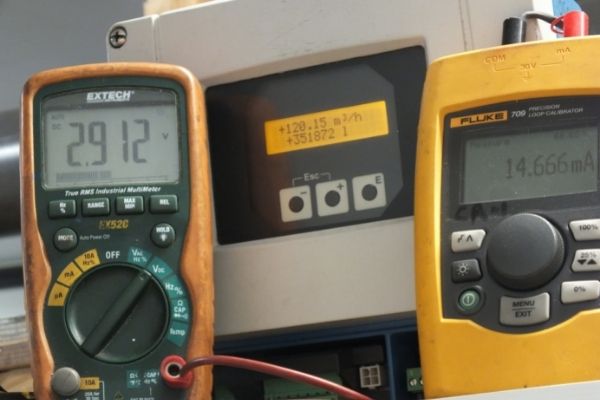 Maintenance and repair of environmental measurement equipment
Avizo Consulting repairs and maintains environmental measurement instruments of all brands:
Flowmeters (bubbler, ultrasound, height-velocity, etc.)
Samplers (peristaltic, vacuum, etc.)
pH meters
Analyzers (chlorine, turbidity, temperature, etc.)
Recorders
Controllers.
Depending on your needs, our technicians will travel to maintain and repair your equipment on-site or to collect the equipment, repair it at our workshop and install it again.
You also have the option of sending the equipment to our workshop.
We offer a variety of rental equipment.
Entrust us with the repair and maintenance of your measuring devices and take advantage of our large inventory of parts and the experience, expertise and speed of execution of our qualified personnel.
Recent projects
The city of Laval has updated the hydraulic models of its sewer main network. In order to validate these models, flow rate measurements must be made on site. Avizo Consulting has been mandated by the second-largest city in the province...

Fromagerie La Chaudière is widely recognized for its famous Skouik! Skouik! cheese and its Tabarouette! butter. When time came to bring up to standard the release of its industrial wastewater into the sewer main of the city of Lac-Mégantic, it...

In a large city in Quebec, a property was sold which resided on a major traffic route. The parking lot of said property had once been the location of a service station, and the buyer requested that all environmental liability...